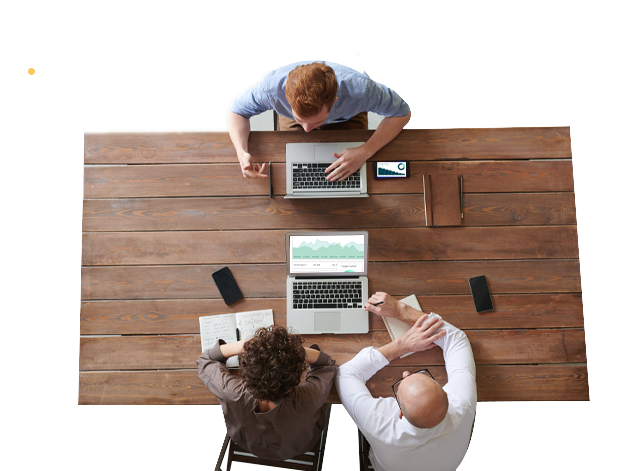 Technology is Reshaping Retail but not in the Way you Think
Retail businesses are embracing the latest technologies with open arms. Consequently, many are of the view that the future of retail would be akin to "Jetsons-like" shopping experience, where they get to see gigantic glowing scenes, personal robotic assistants, and biometric scanners. But in reality, the imminent future of shopping is more on the lines of radio-frequency identification (RFID) tags, traffic tracking sensors, heat maps, and handheld scanners.
This might be a shocker for many because most of us were eagerly waiting for retailers to embrace artificial intelligence and robot assistants sooner than later. But it seems that for now, retail business owners are more keen to gain real insights through data analytics.
Why has Retail been Slow to Embrace AI and Robots?
Most of what the companies refer to as AI isn't actually artificial intelligence. And the worst part is it is bad for both retailers and buyers. Why? Integrating the AI that works online in brick and mortar stores will only make physical stores look like websites. It will diminish the human presence and promote automation. The same holds true for robotic personal assistants. Thus, retailers are ditching the idea of embracing AI and robots and taking a more practical approach to enhancing customer experience.
These days everyone seems to be using AI, including retail. In fact, big players like Target and Amazon are pouring in huge amounts of funds into machine learning. While many companies are already selling AI tools to the retail industry. But there is just one problem.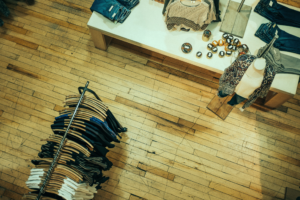 By unlocking the wealth of data, retail businesses would be able to comprehend the in-store journey of their customers in a more profound and astute way than ever. Furthermore, it will allow them to make the journey as frictionless as possible by making the most of the information.
But none of this should come at the expense of deteriorating the shopping experience, says Bjoern Peterson, a global leader who has fast-forwarded retail with smart, connected shopper engagement. According to him, all these technologies would be useless if retailers cannot get the basics right.
For example, if retailers fail to keep their inventory up-to-date, they will never see repeat sales. It's important that your inventory should be accurate and well organized. Because if a customer visits your outlet to buy or pick up an order and it is not there, you can never generate repeat sales.
How Existing Technology can help Advance your Goals?
RFID tags can help retailers get rid of manual inventory management by electronically counting packed items inside cartons. Now, this can greatly improve the customer experience. On top of it, retailers could sell down to the last item at the maximum price because they'll be aware of every item in the stock.

In contrast, if you don't have this kind of insight, you won't be able to eliminate unnecessary mark downs. And when your store shelves will be full of discounted items, you won't feel too good afterward.

Unfortunately, not all retailers have the power of RFID tags or other existing technologies to get an up-to-the-minute view of their inventory. As a result, they struggle to remain competitive because services like the buy-online-and-pick up-in-store (BOPIS) are gaining a lot of traction. Bjoern points out that over 10 percent of BOPIS items aren't available when customers visit the stores to pick them up. This often leads to order cancellation. Peterson firmly believes that this percentage isn't optimistic.
Can Existing Retail Tech Deliver a Seamless Shopping Experience?
When it comes to optimizing costs, nearly all retailers look to do it by laying off their staff or cutting their hours. Sadly, this rarely benefits a business because here they put the all-important customer experience at risk. After all, who would want to wander the retail aisles to find a sales assistant? However, this doesn't mean retailers should keep associates to stand during slow hours.

So how on earth one can staff just the right amount of sales staff?

The solution lies in the technology that tracks foot traffic and transactions to optimize the number of employees serving shoppers compared to the ones that are taking care of replenishment. The aim of the existing retail tech is to deliver a seamless shopping experience that leads to more sales and satisfied customers.
Take Away
Without a doubt, artificial intelligence will be the next BIG thing in retail, but you simply can't afford to wait for AI to be perfect. Because you won't be able to catch up with the competition if you continue to wait for the technology to mature and become widely available. Instead, look for inventions that are actually disrupting the industry.

By capitalizing on existing technological advances, you can transform retail into a precision industry. One that is free of issues like unnecessary labor costs, inventory management, and more.
Footmetrics provides various Solutions
Retail Performance
Customer Engagement
Competition Analysis
Marketing ROI
Merchandising