Bring Critical Retail Performance to Light with FootMetrics
Our solution brings data visualization and key analysis tools within your grasp. Use AI to sort data and focus on what matters the most to you.
Book a demo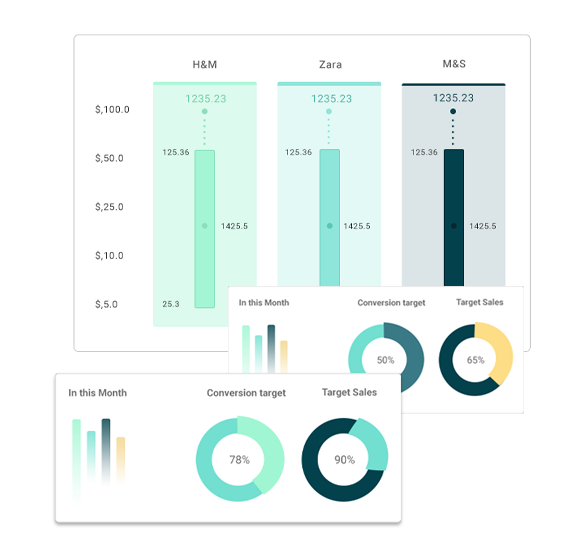 Make Fast and Informed Decisions with FootMetrics
Our solution can help you do more profitable tasks by measuring foot traffic across all your outlets, so your operational leaders can make critical decisions faster and with confidence.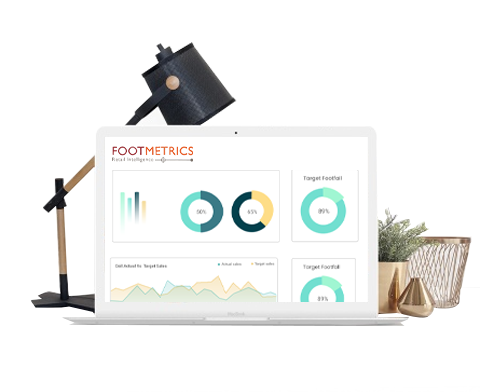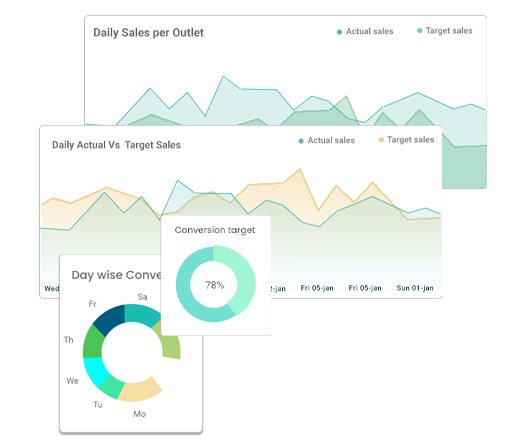 Benchmark your stores with Traffic 2.0

To get key performance metrics in real-time, integrate retail footfall count with your Point of Sale (POS) feeds and spot the latest outliers, trends, and norms.
Performance metrics for Retailers

Customer traffic
Measures every footfall at your retail doorstep as higher foot traffic can lead to higher sales.
Customer conversion rate
Helps you better understand your target audience and increase their lifetime value (CLV).
KPI backed alarm system
Achieve desired KPIs with an integrated alarm system that detects different behaviors.
In depth Sales Reporting
See key indicators like sales per employee, sales per sq ft, ATV, and year over year growth.
Define target KPI's
Improve retail performance by defining targets that are core to your business objectives.
Shop level comparisons
Compare the performance of different store locations to draw the right conclusions.