Get the Results that Matter to You
Know where you are spending your marketing budget. Understand the breakout of when, where, and how many marketing dollars are spent to bring a new customer to your outlet.
Book a demo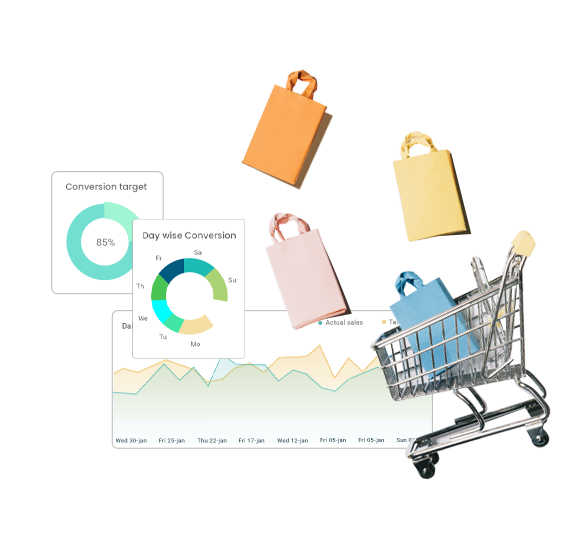 Set a budget that works for your business
FootMetrics can help you build an advertising budget with the help of smart data. The intelligent solution lets you set a cap for the monthly spend, so you won't have to go over it again. Best of all, you can always adjust or pause your spending anytime.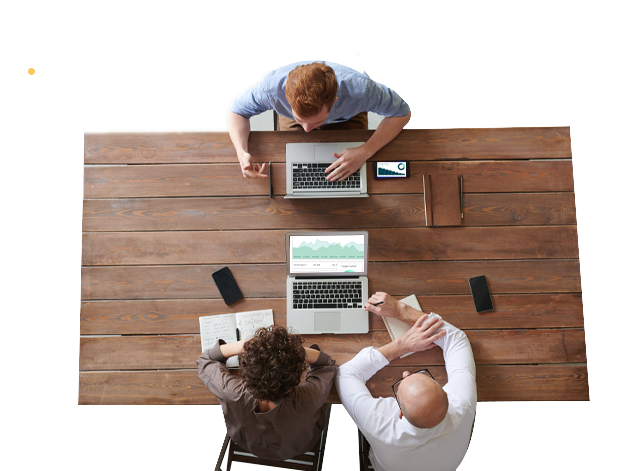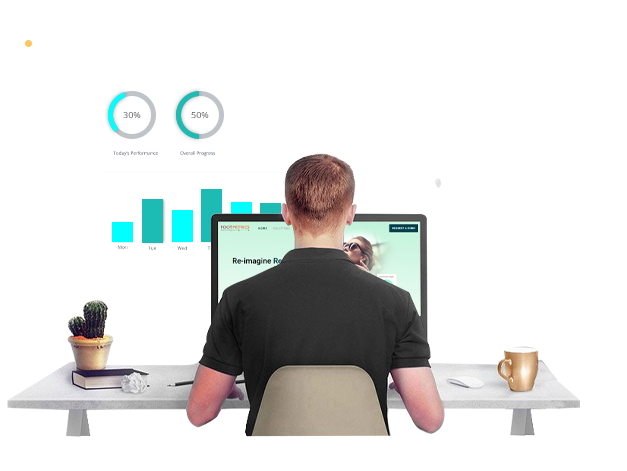 Get your promotional strategy right
Perfectly time your product launches & promotions with FootMetrics. Tell the 'brand story' so your audience wants to hear so they won't tune you out. Peep into your competitors' promotional communications from around the world & decipher key trends.
Marketing Metrics for Retailers
Footfall Measurement
FootMetrics delivers meaningful insights to measure in-store footfall more accurately before, during & after a campaign to boost your chances of success.
Sales Campaigns
FootMetrics allows you to plan strategically sales campaign. It reports the number of sales done before, during and after a campaign is run in a store.
Boost Revenue
FootMetrics helps you win more sales and customers. The program reports the amount of revenue generated before, during and after a campaign.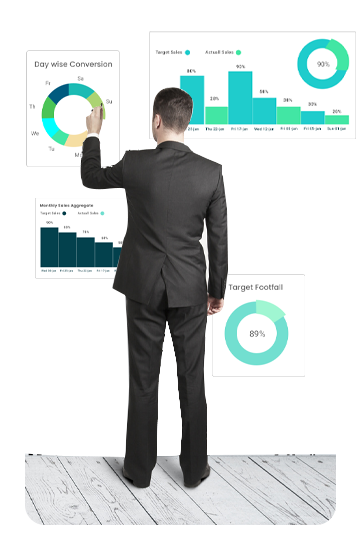 Marketing Effectiveness
Figure out how many marketing rupees are spent to acquire a new customer, so you can see the value & cost associated with it to make better decisions.
In-Depth Marketing Analysis
FoottMetrics gives you performance data by location. Use this information to optimize campaigns by discerning the best and worst performing sites.
Calculate Marketing ROI
Measure and improve your marketing ROI by determining the amount it costs you to pull in a new customer. These numbers will keep you on track.